Flattering, flowing, and fierce, this outfit has it all with a sharp look to both ruffle your enemies' feathers and simultaneously welcome your companions into the nest. The fabric drapes loosely over your body, allowing you to conceal and camouflage yourself, stealthily going about your day until you need to spread your wings and attack.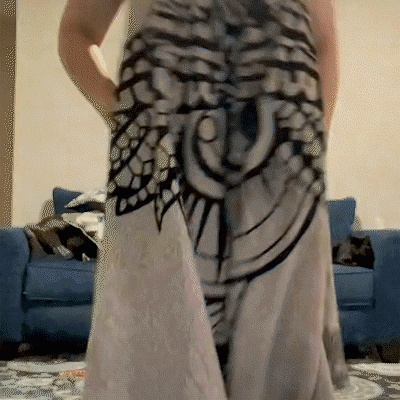 🦉Owls have always been one of the most enigmatic of symbols through history and across many cultures. Perhaps it is the innate fascination of a nocturnal bird and the beauty and majesty of its command of the silent night. The ancient Greeks associated owls with wisdom and her symbol was widespread. Native Americans considered the owl as a keeper of secret knowledge.
Our Design Inspiration comes from Native American Great Horned Owl
The Great Horned Owl hunts mostly between dusk and dawn, and its night vision and hearing are acute. Like other owls, it can approach its prey in total silence thanks to specializations of the flight feathers. As well as being a silent hunter, this owl is swift, and its talons are effective weapons.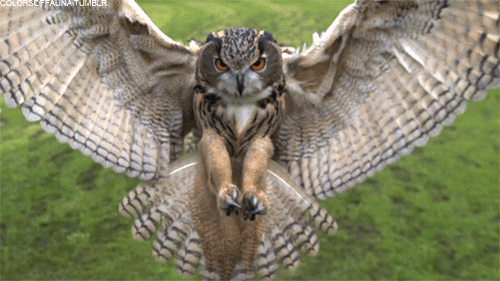 FEATURES
❤Fashion Design-The bird of Athena❤
With a sexy V-neck, low cut and thin shoulder strap design, makes you look confident and attractive, just like Athena.This 100% satin dress is beautifully breathable - perfect for flying with your parliament on sweet summer nights. 
❤One Size❤
One size fits most from XS to XXL / US: 6/8/10/12/14/16/18/20.The fabric is loose and can perfectly modify your figure, suitable for daily travel and home life.
❤Suitable Occasion❤
Owl Romper Dress is perfect for dancing, dressing up, parties, photo shoots and casual, beach or everyday wear. Let you catch others' eyes and enjoy their cuteness at the beach or on the street.